... such a decision is reasonable.
But, of course, behind this military thingy there is a serious moral issue which sees the US supporting all kinds of genocidal maniacs throughout the world. ISIS and Al Qaeda connected terrorists being prepared at the US Al Tanf base in Syria are a good example, and, in this case, such operation should surely be named like... Ukraine's Freedom (To be Nazis), or Freedom (To Kill Russian Children), or Unflinching Liberty (To Support Terrorists), something like that.
At issue, of course, is the fact that the US cannot support Ukraine for much longer because this romp of a country will continue to be reduced to primarily terrorist diversionary activity, such as killing civilians and trying to blow up infrastructure objects. That, the US (and UK) will support and, in fact, will be very proud of, because this is the only thing the US can do to harm Russia and Russians. Pentagon, it could be stated now very confidently, has no material, technological or operational (and intellectual) means to fight a real war and, mind you, Russia conducts SMO, not a war. War is a somewhat different thing and should that have been a full scale war in Ukraine, many of those awards for American servicemen involved with Ukraine would have been posthumous. It may yet come to this, Russia has excellent intel capabilities.
Here is Ike and Petraeus.
While fanboys still discuss how good or bad as a strategist Ike was, one cannot deny the fact that Ike was a very good military leader, all things considered. Not only he was a Supreme Allied Commander, he personally was awarded by Stalin with this: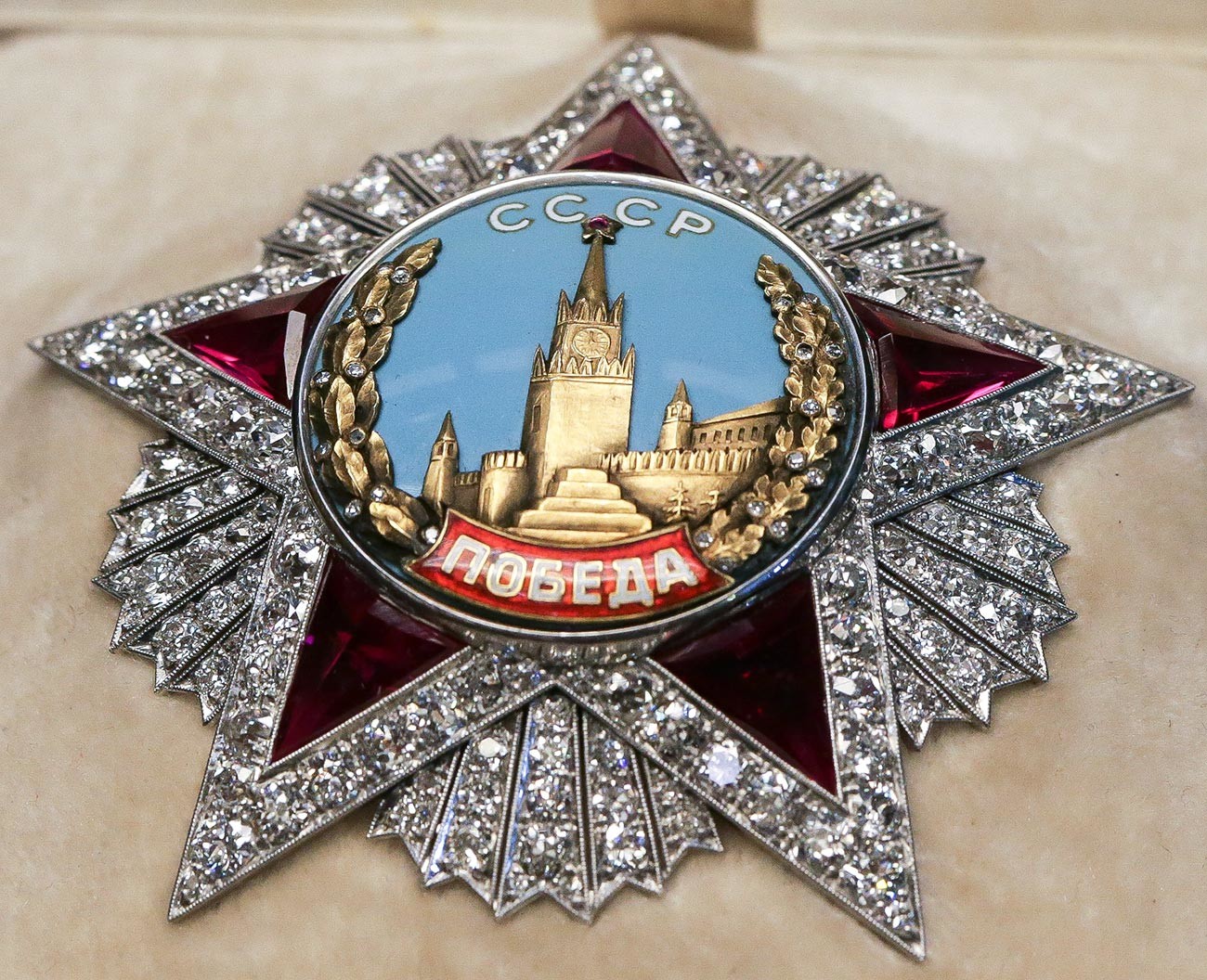 Translation: The Order of Victory is the highest military order. It is awarded to senior officers of the Red Army for the successful conduct of such combat operations on the scale of one or more fronts, as a result of which the situation is radically changing in favor of the Red Army. For those awarded with the Order of Victory, a memorial plaque is established, as a sign of special distinction, to include the names of holders of the Order of Victory on it. The memorial plaque is installed in the Grand Kremlin Palace. This order is awarded only by the Decree of the Presidium of the Supreme Soviet of the USSR.
And here is this Plaque.