Just to relive one more time this magic that ABBA is and always will be. It is 2021 and ABBA couldn't have come at a better time with their new music.
Son of a bitch, I almost got emotional)))

We were in many respects a lucky generation which had THIS.
UPDATE: just wanted to add how even this joyous occasion is always poisoned by ideological warriors and other internet trash lying though their teeth. Encountered couple of comments from allegedly "Soviet" people (those are now buried in thousands of enthusiastic and emotional comments--but if you want I am sure you can find them). In one of them some SOB, obviously from a cesspool of internet warriors stated: aw, my aunt was a cab driver in Moscow and then one foreigner gave her a cassette and that is how we learn about ABBA. You can immediately pinpoint a provocateur and an ass-hole, because Soviet TV and vinyl market of 1970s and 1980s were dominated by ABBA. ABBA was everywhere, literally. Soviet main record producer Melodia was printing ABBA's LPs like there was no tomorrow. You still can find those on internet.
Or this:
Or this: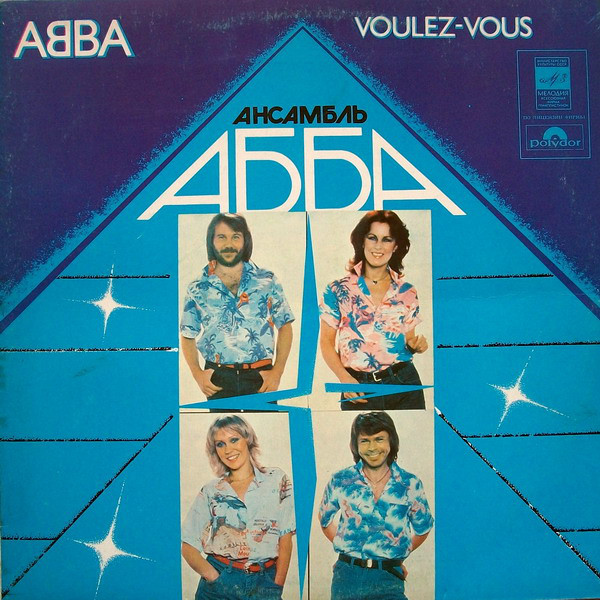 USSR printed a WHOLE ABBA's catalogue, and then some in 1970s and 1980s, and I am still puzzled with why somebody needs to come up with a BS story, what's the purpose?