Will start with this. This is Fiona Hill.
She noticed that:
This is Stephanie Grisham who writes about it.
Stephanie Grisham needs to sell as many books as possible and in this case any BS about her tenure in Trump's Administration is worth making up or embellishing.
Both Grisham and Hill identify the interpreter present from Russian side, Daria Boyarskaya as "very attractive" and, supposedly, being specifically there to "distract" Trump. Here is Daria.
This whole thing shows to what degree both Grisham and Hill are ignorant about Russia, as well as jealous, because while Boyarskaya is by no means an ugly woman and even fairly attractive, she is a run of the mill woman in Russia. If they wanted to see really attractive Russian women (as my son has to have his jaw lifting from the ground when visiting Russia because of the girls passing him by on Moscow or St.Peterburg's streets), they should have visited and studied Russia more. Again, nothing against very pleasant and feminine Boyrskaya.
She is very pleasant when wears a makeup, as most women will be, but she is nothing super-pooper special. It has to be admitted, as it was by many, in general Slavic women are beautiful physically. When you add to that a good content of character, yes, they become a desired prize. As a demonstration, take, for example, Ukraine's deputy foreign minister, a rabid Russophobe Olena Zerkal. Whatever one may say about her, but she is definitely a very attractive woman.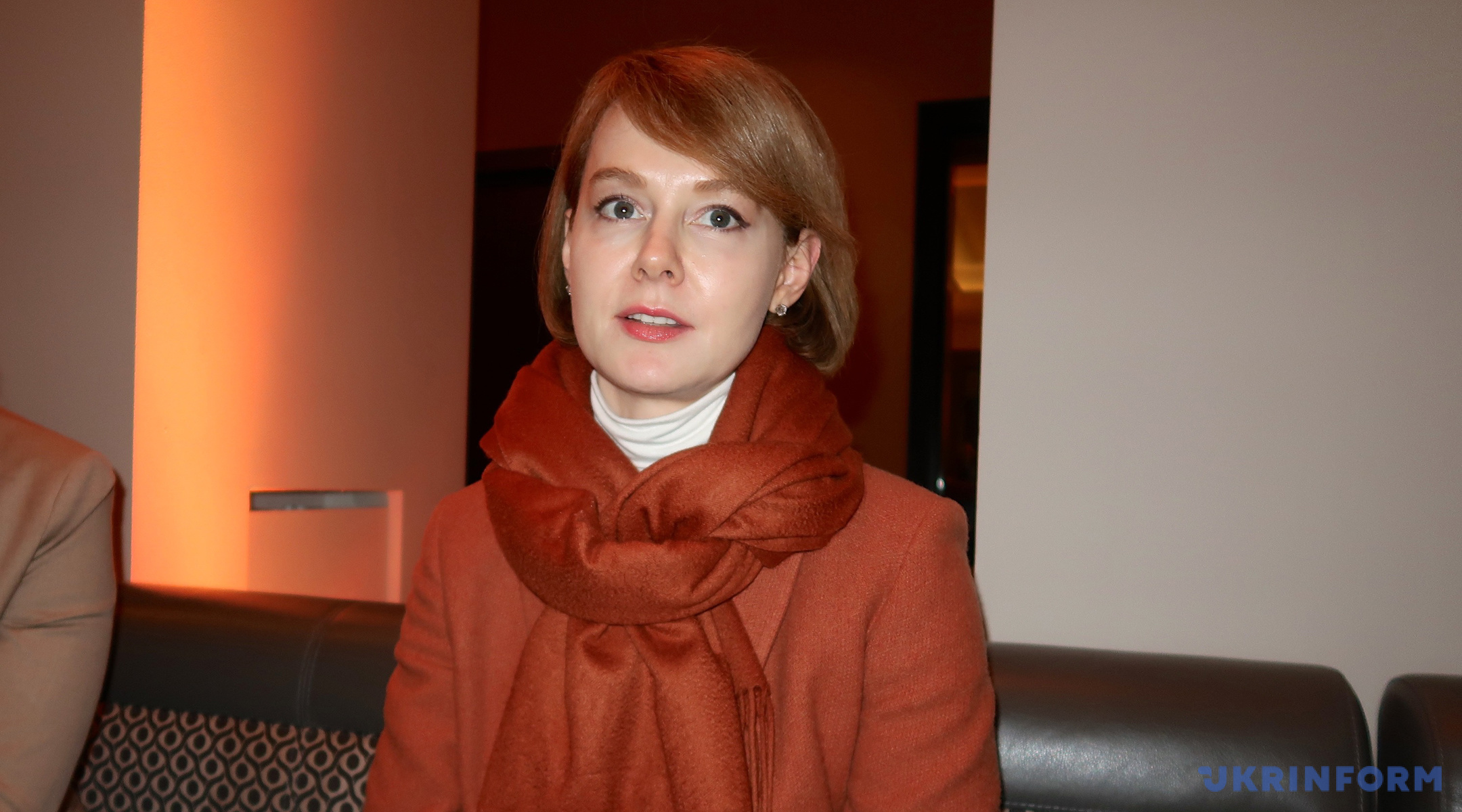 Did Ukrainians promote Zerkal into this position to impress EU bureaucracy she deals with? I don't think so, but the fact that she IS a very attractive woman certainly did not hurt. Zerkal is your almost archetypal Slavic woman which projects both intellect and femininity, which many Western women in politics do not have. It is not just how you look, which, of course, matters--it is what you project and how which plays a role. Everybody knows Maria Zakharova, who does, indeed, have a star quality to her despite being not the most beautiful woman (those legs, though!), but there are very many men who would count their blessings if loved by a woman of such qualities. And yes, she is still attractive. As is Natalya Poklonskaya.
As is Alina Kabaeva (Tatar, though, she is ethnically)

Who is being promoted by Western and liberal Russian media constantly to the position of a secret lover and even mother of their child with Putin. And even if it is true--nothing is wrong with that, boy, Alina is still stunning and Putin is divorced for a long time. These are all women in Russian politics who are beautiful, and some are simply drop dead gorgeous, and they went into the politics not to "impress"or "distract" anyone. The point is, in the end, Russia has an abundance of beautiful women including in the top political and administrative positions and they are not there to be bimbos but to do their job, while remaining very attractive and feminine--a true secret to attraction between the man and the woman.
Yes, this is Russia and it is not even Moscow. It is Nizhniy Novgorod, I believe. And yes, most of these girls dream about meeting their man, who will become their lover, husband and the father of their children and, hopefully, great provider. Plus, Russian men fight for their women against enemies, in the West... well, fill in the blanks yourself....