A Faith in humanity, after events such as this:
Suddenly some guy comes around and restores your faith:
Here is Allyn's truck after he helped save old patients from hospital about to be burned.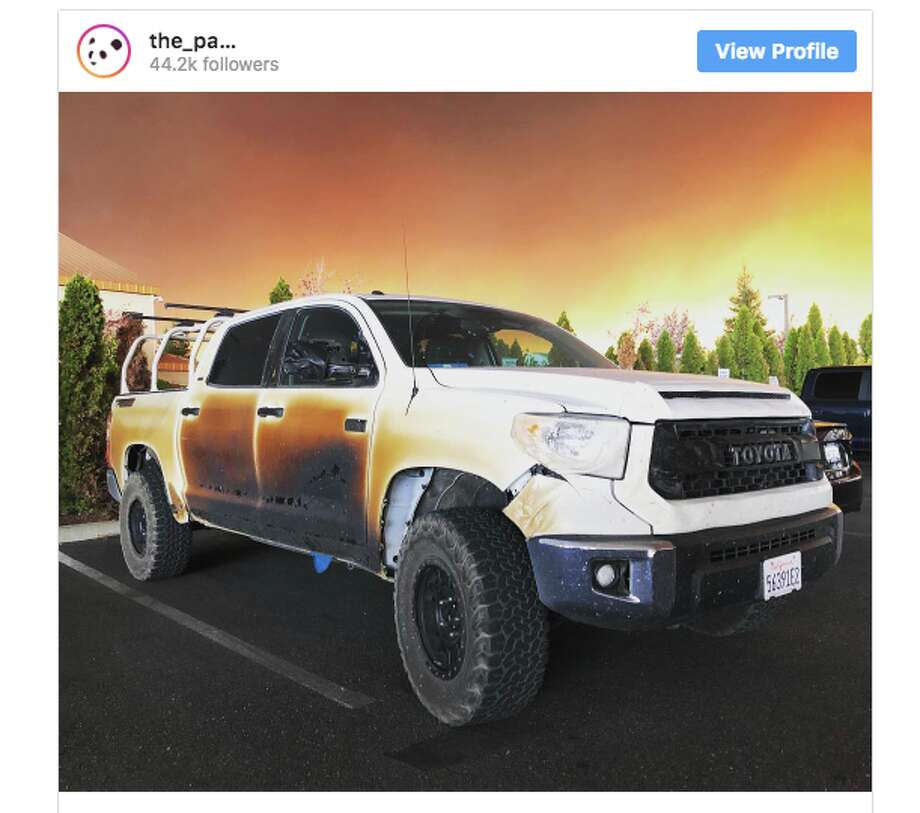 Pierce wasn't the only hero of the day. Tamara Ferguson, also a nurse at the hospital, detailed the harrowing evacuation in a Facebook post last week. Ferguson revealed that she and her co-workers ended up briefly caring for patients in the garage of a nearby home as they attempted to flee the burning area.
Allyn's words in conclusion, however, is what summarizes it best:
"Now all of us are like, 'Oh, this is what we do,' " Pierce recalled to the Times.

"We're terrible at burning to death, but we're amazing at taking care of people."
Just your everyday, average...true heroes who risk their lives for others. It had to be better ending than that, albeit not losing a single patient to a fire is a huge reward in itself. But Toyota saw it:
"We are humbled you'd risk your life and Toyota Tundra to drive people to safety. Don't worry about your truck, we're honored to get you a new one!"
Isn't life worth living when such people are living next to you? I think it is. And these are precisely the types of stories and people who should dominate media.